Printer-friendly version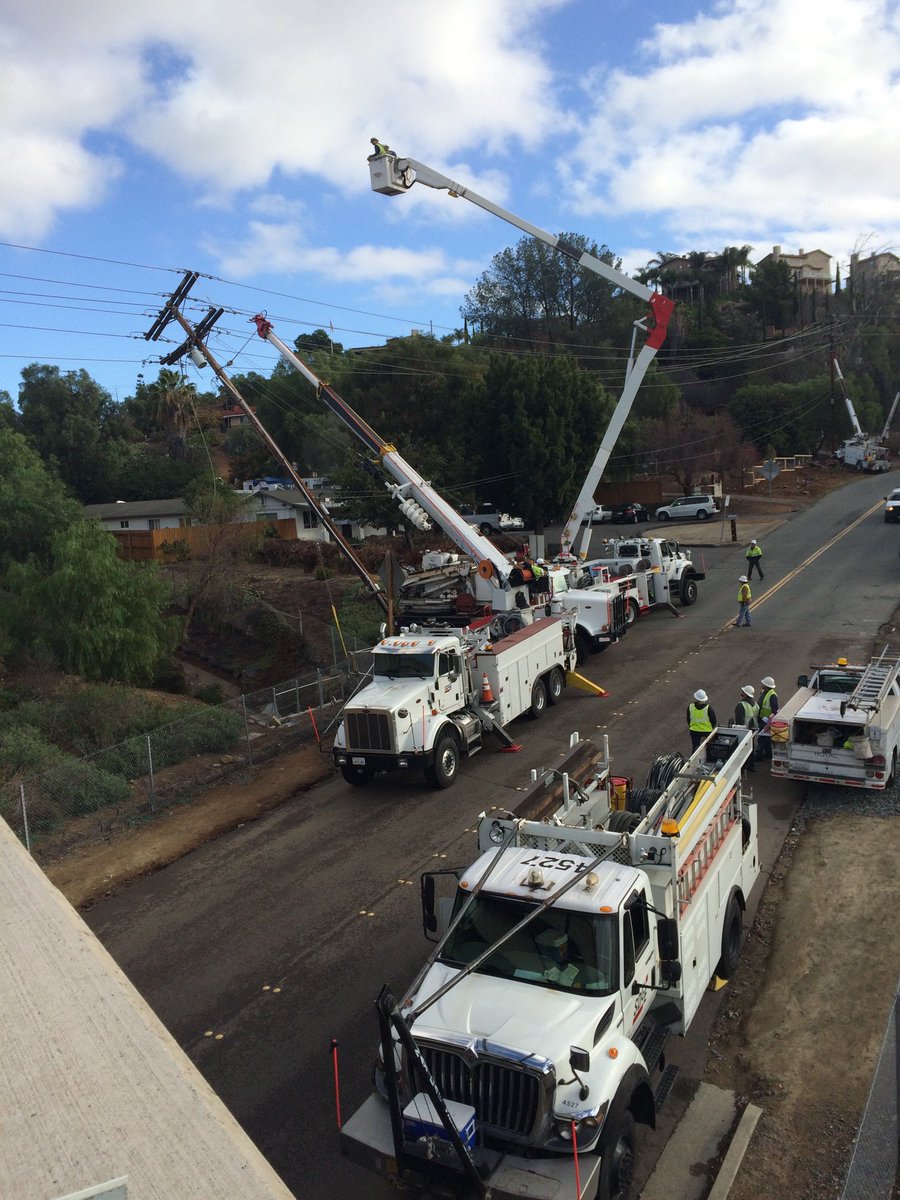 East County News Service
November 25, 2015 (El Cajon)-- This morning at approximately 1:20 a.m., a large cylinder was being towed eastbound I-8 around 2nd St.  The cylinder snagged on a power line causing several power poles to be snapped in half south of I-8.  Sometime this morning, the entire freeway will be shut down in both directions for approximately one hour to remove the old power lines. 
Later on today, the freeway will once again be shut down to install the new lines.  The second closure will be approximately 8 hours later.  Currently, there are several closures in place with alternate routes of travel. 
Here is a list:
E/B I-8 shut down for high profile.  During freeway shutdown traffic will be diverted to 2nd St. off north on 2nd St. to Greenfield Dr.  Turn right on Greenfield Dr. and re enter E/B I-8.
W/B I-8 during shutdown has several options.  Exit Lake Jennings Park Rd. and turn right.  Stay on until hit S/B SR-67 to either take driver to W
/B SR-52 or W/B I-8
W/B I-8 also exit Greenfield Dr. turn right to 2nd St.  Turn left on 2nd St. to re enter W/B I-8.
THE CHP IS RECOMMENDING AVOIDING THE I-8 IN EL CAJON TODAY.
Sign up to receive free East County Wildfire & Emergency Alerts at the top right side of our homepage and also have an option to receive our free weekly newsletter. You can also follow EastCountyAlert on Twitter to receive brief text versions of our alerts on your mobile phones. We recommend all of the above, since you don't know what form of communication will work best in a major regional emergency.