Printer-friendly version
In an era of "fake news" and a global pandemic,  real news that affects our communities has never been more important!  We reflect your interests,  not special interests.
The COVID-19 pandemic has devastated revenues for media outets across the U.S., yet demand for news has never been higher. Our readership doubled during quarantine. So we face a "pandemic paradox" as press:  How do we report more news when traditional financial support sources for media outlets have all but vanished?
The answer is you--the readers we're committed to serve.  Please donate to help us continue our mission to reflect all voices in our communities in San Diego's East County and to provide emergency alerts, keeping you safe and informed.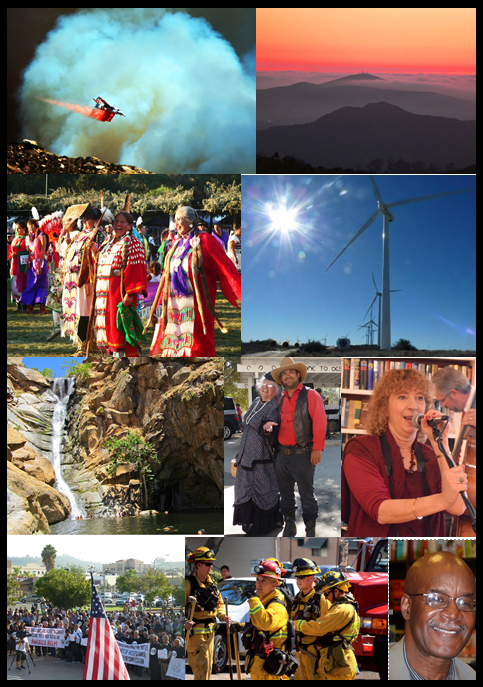 We've won 137 journalism awards (2008-2020) from the Society of Professoial Journalists, San Diego Press Club, and the League of Women Voters--and many of our stories have led to positive changes, such as getting fire stations closed during fire season reopened, halting desecration of Native American sacred sites, and empowering readers to stop a county proposal to eliminate all community planning groups as "red tape."  Our emergency alerts have also saved lives, some reaching readers who didn't know that wildfires were burning neighboring properties or even their own roof until they received our alerts.
Please make a donation of any amount-- or a monthly sustaining pledge to help fund our community journalism and emergency alerts, enabling us to budget for the long-term. 
Donors who pledge $10 a month or more join our Editor's Club for discounts on East County Magazine events, as our way of saying "thanks for supporting community reporting and wildfire/emergency alerts!"  


MAIL A DONATION : Make checks payable to East County MEDIA and mail to Miriam Raftery, East County Magazine, 4438 Hideaway Place, La Mesa, CA 91941
PAY ONLINE BY PAYPAL OR CREDIT CARD  
Go to  http://www.eastcountymedia.org/donate.  
You can pay with a Paypal account, or if you don't have one, pay as a guest with your credit card. You can choose East County Magazine, our East County Wildfire & Emergency Alerts, or general support through East County Media.
East County Magazine is published by the 501(c)3 Heartland Coalition (Tax ID #  33-0792600) and supported by the nonprofit East County Media, Tax ID#83-1108634.
More ways to help:
Call (619) 698-7617 or contact editor@eastcountymagazine.org to learn about underwriting sponsorship opportunities

Host a virtual benefit event or a "coffee with the editor" to help your neighbors "meet the press" and let us know about your issues

Volunteer to help with community outreach or be trained as a citizen journalist