Printer-friendly version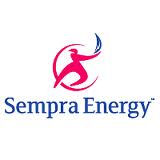 July 5, 2010 (San Diego) -– The board of directors of Sempra Energy (NYSE: SRE) announced that Debra L. Reed has been elected chief executive officer of the company and a new member of the company's board.

Reed, 55, succeeds Donald E. Felsinger, who will continue in the role of Sempra Energy's executive chairman until his planned retirement at age 65 in late 2012. Neal E. Schmale, president and chief operating officer of Sempra Energy, will remain in his current role until his planned retirement later this year.
"Our board of directors has worked diligently over the past year to ensure a smooth leadership transition in the wake of Neal Schmale's and my planned retirements," Felsinger said. "Early on in the process, we identified Debbie Reed as a top candidate.   In her 33-year career with the Sempra Energy companies, Debbie has demonstrated outstanding leadership at every level of responsibility, a keen ability to drive superior performance and a broad understanding of the energy industry.  
 "Our board and I believe strongly that Debbie is the best person to take this company forward and continue our excellent track record of creating value for our shareholders while maintaining superior service for our millions of customers worldwide.
 
"With all of our businesses operating effectively and the company performing well financially, we felt the timing was ideal to begin our transition to a new generation of leadership at the company."
Reed has been executive vice president of Sempra Energy since April 2010. Previously, she was president and chief executive officer of San Diego Gas & Electric (SDG&E) and Southern California Gas Co. (SoCalGas), Sempra Energy's regulated California utilities. She also served as chief operating officer of the two utilities, after being initially appointed president of SDG&E in 2000.
Reed first joined SoCalGas in 1978 as an energy systems engineer. In 1988, she became the first female officer appointed at the company. Reed serves on the board of directors of Halliburton Co. and Avery Dennison Corp. Previously, she was a board member of the American Gas Association, Genentech and Dominguez Services Corp.
She also serves on the board of the San Diego Regional Economic Development Corporation (as chair), as well as on the advisory councils of UCSD's Jacobs School of Engineering and the Precourt Energy Efficiency Center at Stanford University. Additionally, Reed is a member of The Trusteeship, an affiliate of the International Women's Forum.  Reed graduated summa cum laude from the University of Southern California with a bachelor's degree in civil engineering