Printer-friendly version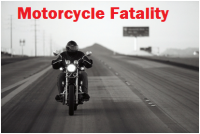 October 2, 2011 (Spring Valley) – Paul Swayze, 27, has died at Scripps Mercy hospital of injuries sustained at 3:45 this morning in a motorcycle accident.
The Spring Valley resident was traveling southbound on Willow Street in Bonita at a high rate of speed when he lost control near the intersection of Bonita Road and was ejected over the handle bars and struck a fence, according to the San Diego Medical Examiner.
Bystanders called 911 and medics transported him to the hospital, where he coded and was pronounced dead a short time later by hospital staff after resuscitative efforts were to no avail.