Printer-friendly version
Authors will offer writing tips and sign copies of books at Grossmont Center store
By Dennis Moore
April 2, 2011 (La Mesa)—Are you an aspiring author? Barnes & Noble bookstore in Grossmont Center will host "How to get published" on April 9 at 1 p.m.
Moderated by ECM book reviewer Dennis Moore, The event will feature  best-selling novelist Joshua Graham as well as local authors Max Sturman and TJ Johnson. The authors will field questions and offer helpful tips about the business, as well as sign copies of their books.
All are local authors; you can find reviews of many of their books and others in East County Magazine's "San Diego Bookshelf" section.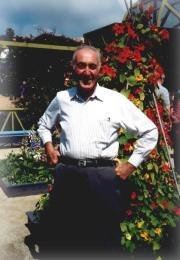 Max Sturman, author of Obesity – The Solution, devotes his time to writing books about healthcare and nutrition. He was recently recognized for his writings at a reception at the San Diego Public Library's "45th Annual Local Authors Exhibit." He has also received accolades from First Lady Michelle Obama's office and her "Let's Move" campaign for combating obesity. At 93, he's a living example of the benefits of healthy living and eating.
Joshua Graham is the author of "Beyond Justice," and also co-host of the internet radio show for writers, "Dialogue: Between the Lines."   His books, Beyond Justice, The Accidental Exorcist, the Accidental Hero, The Accidental Healer, and Death and Taxes  have reached the top of multiple bestseller list on Barnes & Noble topping titles by John Grisham, Linda Fairstein, Scott Turrow and James Lee Burke, Ted Dekker and Steven James. Soaring to the top of the Barnes & Noble lists, Beyond Justice recently hit #1 in the Legal Thriller and Christian Thriller categories, topping by John Grisham, Joel C. Rosenberg, and Michael Connelly. It has also remained on the Amazon.com top 100 bestselling Kindle bestseller list months after its release.
TJ Johnson, the author of Chapter & Verse: Crosswords and Other Puzzles –
Genesis Book One & Two, is a Bible teacher at Bayview Baptist Church in San Diego, and was also recently recognized at the San Diego Public Library's "45th Annual Local Authors Exhibit."
 
Sturman and TJ Johnson are members of the San Diego Writers/Editors Guild, a 30-year-old organization of authors, writers and literary enthusiasts. Joshua Graham is a former member.
 
Barnes and Noble is located at 5500 Grossmont Ctr., Dr., Suite 331, La Mesa, CA 91942. The company is the world's largest bookseller and the nation's highest-rated bookselling brand.
 
The authors' event is the brainchild of Barnes & Noble Community Relations Manager, Shannon Fennell Fistola. Fistola approached this writer about her innovative idea for this event after being made aware I had written a number of book reviews for local authors in East County Magazine.
 
Barnes & Noble, the nation's highest-rated brand in the bookselling businesses, seeks to fill the gap left by closure of Borders Books in El Cajon when that company filed for bankruptcy reorganization. The company is a leading content, commerce and technology company that provides customers convenient access to books, magazines newspapers and other content across its multi-channel distribution platform.
If the event is a success, it may become an onoing event, which would be a benefit to the writing community in San Diego and East County.

Dennis Moore is a member of the San Diego Writers/Editors Guild. He has been a freelance contributor to the San Diego Union-Tribune Newspaper, LifeAfter50 Magazine in Pasadena, California, and the Baja Times Newspaper in Rosarito Beach, Mexico. Mr. Moore can be contacted at demoore21@sprint.blackberry.net.