Printer-friendly version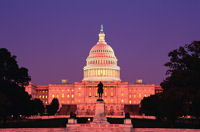 February 1, 2012 (Alpine)—Democratic, Republican and Libertarian candidates running against incumbent Congressman Duncan Hunter will be squaring off at a candidate forum on Saturday, February 4 at 1 p.m. in the Alpine Community Center, 1830 Alpine Blvd. in Alpine. 
The event is sponsored by Americans for a Constitutional Republic and The Ramona Forum.  Admission is free.  Questions from the audience will be answered, without pre-screening, giving the public the opportunity to learn candidates' views on a variety of issues. 
Candidates who have confirmed appearances are Republican Terri Linnell, Democrats David Secor and Connie Frankowiak, and Libertarian Michael Benoit.  All are running in the newly redrawn 50th Congressional District, formerly the 52nd Congressional District. Congressman Hunter was invited, but is unable to attend.