Printer-friendly version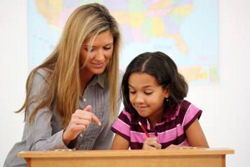 County Urges Consumers to Protect Themselves from Overcharges When Shopping 
August 28, 2012 (San Diego)--The end of summer means back to school and lots of shopping for moms, dads — even teens — to pick up binders and backpacks, the latest pair of colorful jeans or Vans, even high-tech tools like tablets and e-readers. It also means it's time to remind consumers to double-check their receipts to make sure they're not being overcharged by faulty cash-register price scanners.
Last year, County inspections showed that 20 percent of all stores inspected — one out of every five — had overcharging errors. When you stop to consider that the average family with kindergarten-through-12th grade students is expected to spend $688 on back to school supplies, according to the National Retail Federation, overcharges can mean a lot!

San Diego County's department of Agriculture, Weights and Measures (AWM) inspects thousands of businesses each year to make sure all the devices that scan, weigh or measure the things people buy are charging consumers accurately and people are getting what they pay for.

In 2011, AWM inspected 20,034 items at 1,394 stores and found that consumers were four times as likely to be charged too much, rather than too little, when scanning errors happened.

County officials said consumers could protect themselves and spend precious dollars smarter than ever before this back-to-school season by following some simple steps: 
Protect Against Overcharging:
Always verify receipts and immediately notify store management of any price discrepancies.

Take sales advertisements with you when shopping to verify prices.

Know that stores cannot legally charge more than their lowest advertised, posted or quoted price.
Plan ahead. Start watching for store sale flyers, flea markets, garage sales, clearance sales, etc.

Make a list of what you need.

Comparison shop with at least five different sources for the best values.

Don't buy everything at once. Establish a spending plan and timetable to buy what you need over several weeks or months to take full advantage of future sales and true bargains.

Call AWM at 1-888-TRUE SCAN 

(1-888-878-3722

) to report overcharges you can't resolve with store.