Printer-friendly version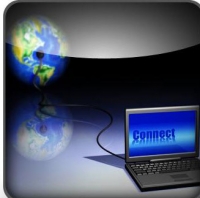 May 25, 2015 (San Diego's East County)-- East County Magazine's World Watch helps you be an informed citizen about important issues globally and nationally. As part of our commitment to reflect all voices and views, we include links to a wide variety of news sources representing a broad spectrum of political, religious, and social views. Top world and U.S. headlines include:
NATIONAL
INTERNATIONAL
For excerpts and links to full stories, click "read more" and scroll down.
NATIONAL
Wealth of Congress Jumps $150 Million (Roll Call)
The combined minimum net worth of Congress jumped — up more than $150 million to $2.1 billion — according to a CQ Roll Call analysis of the financial disclosure forms for every member of Congress and delegate who filed one for 2013. (Click here for a graph.)
Hackers Stole Data From More Than 100,000 Taxpayers, IRS Says (PBS)
The thieves used the data to file fraudulent tax returns. The IRS commissioner said less than $50 million had been successfully claimed from the agency.
Senate Blocks Patriot Act Extension (AP)
The Senate struggled to prevent an interruption in critical government surveillance programs early Saturday, rejecting both a House-passed bill and a short-term extension of the USA Patriot Act.
Storms kill 17 in Texas, Oklahoma; Houston flooded (Reuters)
Torrential rains have killed at least 17 people in Texas and Oklahoma, including four in Houston where floods turned streets into rivers and led to about 1,000 calls for help in the fourth-most populous U.S. city, officials said on Tuesday.
Pentagon plans long-range missile defense radar in Alaska (Reuters)
The U.S. Defense Department on Friday announced plans to deploy a new long-range radar in central Alaska that would help the U.S. missile defense system better discern potential enemy missiles launched by Iran or North Korea and increase the capacity of interceptors in the ground in Alaska and California.
Cleveland, U.S. Justice Department announce settlement over policing (Reuters)
Cleveland police will undergo training on the use of force and other reforms under an agreement with the U.S. Justice Department to address a pattern of departmental abuses detailed in a scathing report on its practices last year, officials said on Tuesday.
Obama administration loses bid to move forward on immigration action (CS Monitor)
An appeals court on Tuesday rejected the government's argument that a program promising special status and work permits to some illegal immigrants should be allowed to move forward while the underlying legal case is litigated.
Could U.S. Supreme Court case shrink California's congressional clout? (LA Times)
Some experts think a coming Supreme Court case on redistricting could affect California's delegation in House
INTERNATIONAL
Report: Saudi Arabia in talks to purchase Pakistani nuclear weapons (JPost)
Saudi Arabia has reportedly held talks with Pakistan for the purchase of nuclear weapons amid the ongoing nuclear negotiations between world powers and Iran, according to a US senior official who spoke with The Sunday Times.
Businesses quietly switch to dollar in socialist Venezuela  (AP)
It's still possible to buy a gleaming Ford truck in Venezuela, rent a chic apartment in Caracas, and snag an American Airlines flight to Miami. Just not in the country's official currency.
Tornado kills 10 in Mexican border city of Ciudad Acuna (AP)
A tornado raged through the northern Mexico border city of Ciudad Acuna early Monday, killing at least 10 people, destroying homes and upending cars and other vehicles.
Mexico gunfight kills 43 as government hits gang hard (Reuters)
Government security forces killed 42 suspected drug cartel henchmen and suffered one fatality in a firefight in western Mexico on Friday, an official said, one of the bloodiest shootouts in a decade of gang violence wracking the country.
Moscow issues travel warning over U.S. 'hunt' for Russians (Reuters)
Russia's foreign ministry has warned its citizens traveling abroad of the risks posed by U.S. law enforcement bodies and special services, which it said were hunting for Russians around the world.
U.S., allies conduct 20 air strikes against Islamic State militants: military (Reuters)
U.S.-led forces conducted 15 air strikes against Islamic State militants in Iraq since Thursday, concentrating on targets near Ramadi, the city that recently fell to the insurgents, the U.S. military said on Friday. / In the same period, the forces conducted five air strikes in Syria, hitting targets near Al Hasakah, Dayr Az Zawr and Kobani, according to a statement.
U.S., allies conduct 35 air strikes against Islamic State in Syria, Iraq (Reuters)
The United States and its allies carried out 10 air strikes against Islamic State militants in Syria and 25 strikes in Iraq since Sunday, the U.S. military said on Monday.
Ireland backs gay marriage in historic vote (CS Monitor)
Nearly two-thirds of Irish voters supported amending the Republic of Ireland's constitution to allow gay marriage, making it the first country to legalize gay marriage in a popular referendum.
Could cocaine-eating caterpillars replace herbicides in Colombia?  (CS Monitor)
In their battle to eradicate cocaine-producing plants, the Colombian government will replace the use of aerial herbicides, which they say are hazardous to humans, with a species of moth that eats the plants.
Heat wave responsible for more than 500 deaths, say Indian officials (CS Monitor)
The monsoon will bring some relief from the brutal heat, said weather officials, who predict it will hit southern India's coastline on May 31. The hottest place in India was Allahabad, a city in the northern state of Uttar Pradesh, which saw mercury rise to 117.8 degrees Fahrenheit on Sunday, while the capital Delhi recorded a high of 110 F.