Printer-friendly version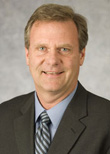 By Miriam Raftery
Photos: left:  Nathan Fltecher toasts victory with champagne and a dance with his wife, Lorena Gonzalez-Fletcher; right, Jim Desmond, new Supervisor whose district includes Borrego Springs and some inland mountain towns
November 7, 2018 (San Diego) – Due to term  limits, Supervisors Bill Horn and Ron Roberts are leaving office.
In the race to fill Roberts' seat, former Assemblyman Nathan Fletcher has defeated former District Attorney Bonnie Dumanis by a  65% to 35% margin with 69% of precincts counted, becoming only the second Democrat in three decades to serve on the County Board of Supervisors. Fletcher, formerly a Republican and independent; he is married to powerhouse Democratic Assemblywoman and former labor council leader Lorena Gonzalez-Fletcher.
Bill Horn's seat will be filled by San Marcos Mayor Jim Desmond, a Republican and part-time pilot for United Airlines. Desmond defeated Michelle Gomez, a Democrat and legislative analyst, by a 60/40 margin as of this morning's tally. Horn's district includes portions of northeast San Diego County include Borrego Springs, Warner Springs, Ranchita, Pauma Valley and Valley Center as well as north coastal communities. Desmond also serves on the San Diego Regional Association of Governments (SANDAG) the San Diego Regional Airport Authority, and the County Economic Development Corporation.
Desmond has supported the controversial Newland Sierra 2,135 unit housing development ostensibly to relieve the housing shortage in our region. The project was opposed by Gomez, who accused Desmond of being under control of developers, an allegation he has denied but did take hefty developer donations.
East County's other  Supervisor, Dianne Jacob, will be termed out in 2020, along with Supervisor Greg Cox, when two more new faces will join the board.