Printer-friendly version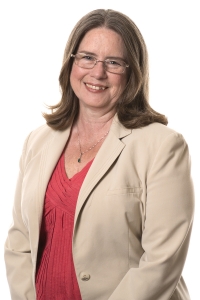 East County News Service
June 5, 2018 (La Mesa) – The Grossmont Healthcare District's Dr. William C. Herrick Community Health Care Library, 9001 Wakarusa St. in La Mesa, will host "Stroke Prevention and Recognition," a program about steps to prevent a stroke and recognize the signs of a stroke, from 10 to 11 a.m., Wednesday, June 27. The program is part of the library's "Wellness Wednesday" series, normally held on the fourth Wednesday of the month. Admission is free. Light refreshments will be served. Advance RSVP is not necessary. Handouts will be available.
The presenter on June 27 will be Sheila Erickson, director, Acute Care Stroke Department, Sharp Grossmont Hospital. Erickson, a Registered Nurse, BSN, MBA, has worked with Sharp HealthCare since June 1980. She attended Grossmont College's School of Nursing and has a bachelor's degree in nursing and master's degree in nursing science from the University of the Pacific. She has been involved with stroke education with Sharp HealthCare since June 2006. The Stroke Center at Sharp Grossmont Hospital is recognized by the American Heart Association and American Stroke Association with the Get With The Guidelines®-Stroke Gold Plus Quality Achievement Award.
Kathy Quinn, Herrick Library director, said, "Someone in the United States has a stroke about once every 40 seconds, which means that every year more than 795,000 people have a stroke. Stroke is the fifth leading cause of death in the U.S. This presentation will teach you about ways to prevent stroke by monitoring your blood pressure and living a healthy lifestyle. You also will learn how to recognize and act quickly if you or a loved one is experiencing a stroke.
The Herrick Library, which opened in 2002, is a consumer health public library specializing in health research information, accessible both on-site and via the Internet. The library is operated by the Grossmont Healthcare District, a public agency that supports health-related community programs and services in San Diego's East County. For more information, phone the library at (619) 825‑5010 or visit www.herricklibrary.org.