Printer-friendly version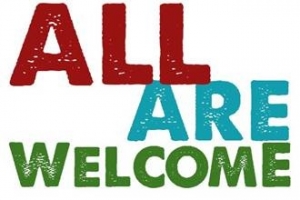 Rare Event Affirms Welcoming Church Environment
May 20, 2015 (La Mesa)--At least 400 people are expected to attend a local event that is unusual for mainstream Protestant churches. A modern-day "Love –In" will showcase one United Methodist congregation's welcoming environment for love between all people, including the lesbian, gay, bisexual and transgender (LGBT) community.  The event will take place on Saturday, June 6 at 7 p.m. at Foothills United Methodist Church, 4031 Avocado Blvd., La Mesa.
Members of the Foothills congregation have formed a Reconciling Fellowship to encourage all residents to find a welcoming home at the church. Called "Love Is . . ." the event will feature live music and storytelling about our inclusive love. Personal stories will highlight the four types of love described by the ancient Greeks.  Leading the live music will be Danielle LoPresti, (http://www.danielleandthemasses.com) a San Diego indie music artist and organizer.
The national United Methodist (UM) Church officially states "The practice of homosexuality is incompatible with Christian teaching," however, many individual UM congregations have opened their arms and hearts to the LGBT community.