Printer-friendly version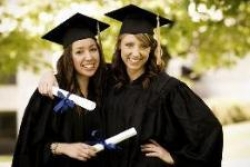 May 27, 2011 (San Diego's East County) – Two proposed options for new boundary lines in the Grossmont Union High School District will be presented by the District's Boundary Committee at a public meeting on Thursday, June 2 from 6-8:30 p.m. at the Instructional Resource Classroom, 301 North Mollison Avenue in El Cajon.
One plan, Model 12, includes redrawn boundaries to include a 12th new high school planned in Alpine. An alternative plan, Model 9, provides a contingency in case the Alpine High School is not built and redraws boundaries for the District's nine existing non-chartered high schools.
"This is a watershed meeting," said Doug Deane, chairman of the committee. "If there are different viewpoints, people need to speak June 2 at our meeting….Every high school will be affected, whether or not there is a twelfth high school built."
 The committee faced several challenges. "The work we are doing is incredibly needed and valuable whether or not there is a twelfth high school," Deane emphasized.
 
Some high schools, notably Santana and El Capitan, have seen declining enrollment and have far smaller student populations than other, larger schools. One factor behind this may be an aging population in the communities where these schools are located, but whatever the causes, lower enrollment raises issues. "It's very hard for Santana or El Cap, with only 1700 students, to offer AP courses because there are not enough students interested in taking them," Deane noted.
 
Another issue is determining who should fall within the 12th high school boundary, assuming the Alpine High School is built as approved twice by voters with bond measures.
 
One potential obstacle to constructing, meeting a minimum district-wide enrollment threshold, has finally been met. "At the last Board meeting there was an earth-shattering announcement by the Superintendent that Helix had finally turned in certified enrollment numbers and the trigger had been met by two students, so the trigger is no longer an issue," said Deane. However a Citizens Bond Oversight committee for the District has recommended that plans for the new high school be shelved due to state budget cuts, so there's still no guarantee that it will be built.
 
Deane's committee has taken no position on whether the new high school in Alpine should be built, but rather tried to find the best solutions for drawing boundary lines in either scenario.
 
If the Alpine high school is built, boundary considerations include giving priority in the new district to students who currently have dangerous, long commutes to schools in more distant locations.
Yet another consideration is how boundaries might impact ADA (average daily attendance) funds for the district. The District currently has 11 schools, of which two (Helix and Steele Canyon) are charters. That means the District does not receive ADA (average daily attendance) funds for the students at the charters. A new high school might attract families to move into the district or for families in the district to put children who are currently in private schools or charters back into public school, increasing the District's revenues. Conversely, if parents feel that redrawn boundaries put their student into a less desirable school, some may opt to move students out of the district's public schools, reducing revenues.
 
One community where the boundary redrawing is being closely watched is Blossom Valley, where some parents had hoped to have their children included in boundaries for the 12th high school in Alpine. But both of the proposed models would have all Blossom Valley teens attending El Capitan High School.
 
That has sparked some heated discussion on the Blossom Valley community network, where some parents have cited concerns over El Capitan's academic record and other issues. Some indicated they would consider magnet, charter or private schools if not given an option for their children to attend the new Alpine high school or provided a choice between two schools. Another parent voiced assurances that her student graduated from El Capitan and indicated that every school faces issues and challenges, but parents who are involved in their children's education can play an important role in helping kids avoid troubles at any high school they attend.
Deane defends the decision, noting that El Capitan is closer geographically to Blossom Valley than Alpine. He acknowledged that an argument could be made for including some students in the eastern portion of Blossom Valley in the new 12th high school district, but added that such a decision would result in students who attended the same middle school splitting and going to different high schools, causing "discontinuity" in the neighborhood.
 
He encouraged all East County residents who are interested in the boundary line redistricting to attend Thursday's meeting and make their views known.