Printer-friendly version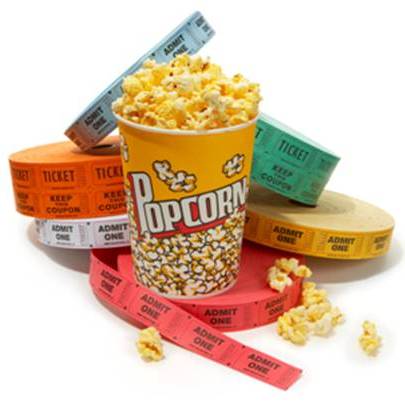 By Brian Lafferty
January 7, 2011 (San Diego) – Looking at a few of Blue Valentine's negative reviews (as of today, the Rotten Tomatoes Tomatometer stands at 91% with only nine "rotten" reviews against eighty-six positive) I find the film's unfavorable comparisons to the directorial work of the late John Cassavetes a recurring observation.
Granted, the movie isn't the first to explore a marriage's disintegration. Cassavetes' Faces and Sam Mendes' Revolutionary Road come to mind. However, I believe this criticism is unfair to Blue Valentine. I don't mind if a movie doesn't have an original plot as long as it has unique and strong characters. This movie is populated with two of them.
Alternating between past and present, the movie centers on the doomed marriage of Ryan Gosling and Michelle Williams. Scenes set in the present show the marriage on its last gasp while the flashbacks tell of their respective miserable lives before they meet and fall in love; prior to dating Gosling she's engaged in an unhappy sexual relationship with a jealous man and becomes pregnant. Whether it's by him or Gosling, she's not sure.
What's surprising is the film's underplayed approach to this material. There is a line separating subtlety from melodrama and the film never crosses it. There isn't a lot of restraint but rather an allowance for the material to meditate and breathe.
Whereas Revolutionary Road had great but broad performances conforming to Hollywood norms (I personally felt Winslet's performance in that movie should have been the one that got her a nomination and win instead of The Reader) the two leads in Blue Valentine don't try hard. Instead of watching two actors I felt I was seeing two real people. If the actors had gone the Revolutionary Road route, it would have worked against and undermined the film, which is grounded in realism.
Cinematographer Andrij Parekh chooses an appropriate look to visually communicate the movie's bleakness. With only one exception (the hotel room, which exudes, fittingly, lots of blue) there is barely any color. Grittiness permeates every frame.
The movie is one of the few I've seen from last year (it opened last week in Los Angeles and New York for Oscar consideration so it qualifies as a 2010 film) that has a strong but genuine emotional pull. I didn't feel manipulated by the flashbacks because they, for the most part, don't show the characters at the happiest time in their lives. Until they meet and fall in love, which takes a while, they are miserable but strong-willed. Their falling in love then acts as an ironic counterpoint to the marriage's inevitable demise.
At times there was also a physiological pull, particularly the scene at the abortion clinic. It wasn't so much the act of the attempted (but called off) abortion that made me sick. It was looking at Williams' face, especially her eyes, and reading her fear from her unsure expressions.
Last month the film was embroiled in a huge controversy over the MPAA's (since-reversed) NC-17 rating because of a scene in which Gosling performs oral sex on Williams albeit with non-explicit imagery. 
I'm sure the controversy over "The Scene" will inspire many curious moviegoers to flock to theaters. Don't see Blue Valentine just for that scene. If you do, you will miss out on the bigger picture. See it instead for the two characters and their rocky journey through adulthood and parenthood.