Printer-friendly version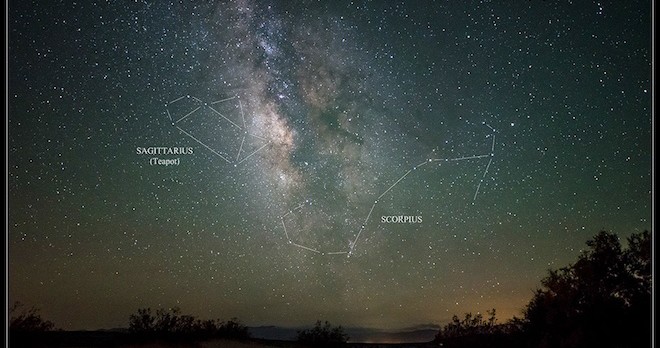 By Miriam Raftery
Photo by Dennis Mammana
July 26, 2017 (Borrego Springs) – California Overland Adventures invites you to a 5-hour sunset-to-stars excursion to experience the Anza-Borrego Desert on August 11 or August 16  from 5:30 to 9:30 p.m. including an off-road adventure to rugged badlands, dinner and stargazing in Anza-Borrego Desert State Park, which USA Today has called a "stargazer's paradise."
Overnight camping options are also available on separate dates.
Despite triple-digit August mid-day heat, the desert after dark provides spectacular sights on a warm summer's night.  The fun begins with an off-road ride to Font's Point, a spectacular overlook known to locals as California's Grand Canyon. Watch as the fading daylight casts an amber glow over the badlands.  Next, cross a dry lake bed to head to the remote Clark Homestead at the base of the Santa Rosa Mountains.
As the sun sets, enjoy cheese and crackers, chips and salsa, followed by a dinner of cold chicken, potato salad and garden salad. Vegetarian alternatives are available on request and wine will also be served.
As the stars come out, kick back in camp chairs and watch the heavens above in this designated international dark skies community, where you may witness the Milky Way, constellations and planets. 
Cost is $165 for adults, $95 for kids, including dinner.  The sunset-to-stars dinner excursions coming up include August 11 and 16, as well as private tour options. 
Another option  for a more extended adventure is an overnight camping trip that includes the Font's Point trip, as well as telescope viewing with an astronomer, gourmet dinner or tri-tip, beef or salmon plus wine, S'more by the campfire and a full breakfast the next morning. Camping gear is provided and set up—all you have to do is show up. Overnight trips run $275 per adult and $175 for kids. Camping trips can also be arranged as private excursions.
For available of sunset-to-stars excursions, or upcoming camping trips, as well as other desert adventure options, visit www.CaliforniaOverland.com.
East County Magazine gratefully acknowledges the County of San Diego for providing a Community Enhancement Grant to support our "Backcountry Hidden Pleasures" weekend getaways coverage.