Printer-friendly version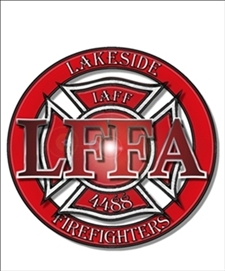 April 8, 2010 (Lakeside) -- The California Fair Political Practices Commission (FPPC) today announced it is issuing a $400 fine against the Lakeside Firefighters Political Action Committee (PAC) and John Hisaw, the committee's treasurer, for failing to file two semi-annual campaign statements in a timely manner with the San Diego County Registrar of Voters in 2008 and 2009. Two filings appear to have never been turned in.
The amounts raised and funneled into campaigns to elect two union members, Jim Bingham and Nicholas Johnson, to the Lakeside Fire Board have raised eyebrows recently. Both members are now facing a recall election launched by Lakeside citizens angry at the pair for voting to fire Lakeside Fire Chief Mark Baker.
That vote was taken over objections of numerous Lakeside residents at a meeting convened on just 24 hours notice. Board members have said that they lost confidence in Baker but declined to provide details, citing the Board lawyer's instructions not to discuss a personnel matter publicly.
Prior to 2005, the amounts raised and spent on Lakeside Fire Board races were minimal, with some candidates winning election after spending less than $1,000. By 2008, however, the Lakeside Firefighters PAC had amassed $63,771, nearly all from unstated donors. Some area insiders have informed ECM that the amount raised would far exceed the legal limits per donor multiplied by all members of the Lakeside Firefighters union, suggested a hefty influx of outside funds.  Photo below:   Lakeside Firefighters PAC members politicking for Bingham and Johnson, candidates now facing recall. This photo was recently removed from the PAC's website.