Printer-friendly version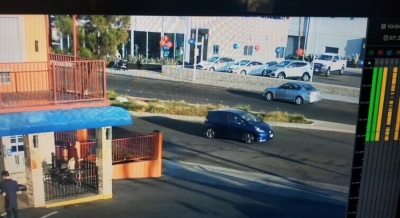 By Miriam Raftery
October 5, 2018 (Lakeside) – Acting on a tip from the public, El Cajon Police traffic investigators and San Diego Sheriff's deputies last night visited a Lakeside address, where they found the Blue Honda Fit identified as the suspect vehicle in a hit and run that seriously injured a 9-year-old boy on a bicycle yesterday morning.
After conducting an investigation, officers had a brief stand-off with the suspect, then entered the home and found her hiding under a bed. Courtney Webber, 25, was arrested and booked into the Las Colinas Women's Detention Facility on felony charges.
The boy remains hospitalized with serious injuries.
"The El Cajon Police Department would like to thank all members of the community who came forward with tips to help us locate this dangerous and wanted suspect," says Lt. Stephen Kirk.